Particular subjects bring out a certain response from me, so while considering the few hours that we would be working with our model Lance, I decided that a watercolor portrait from life would be a refreshing way to capture this intriguing fellow…and introduce something a bit different to my students.
I don't often advocate watercolor as a portrait medium because it's drawbacks are pretty formidable, often outweighing whatever benefits one hopes painting a portrait in watercolor will bring.  No corrections in the drawing are possible after a certain point.  And transparent paint has color values that are limited…you can reach color notes in the high and mid range somewhat, but richness in the mid-darks and lower are a lot of work to achieve, and often not very successfully.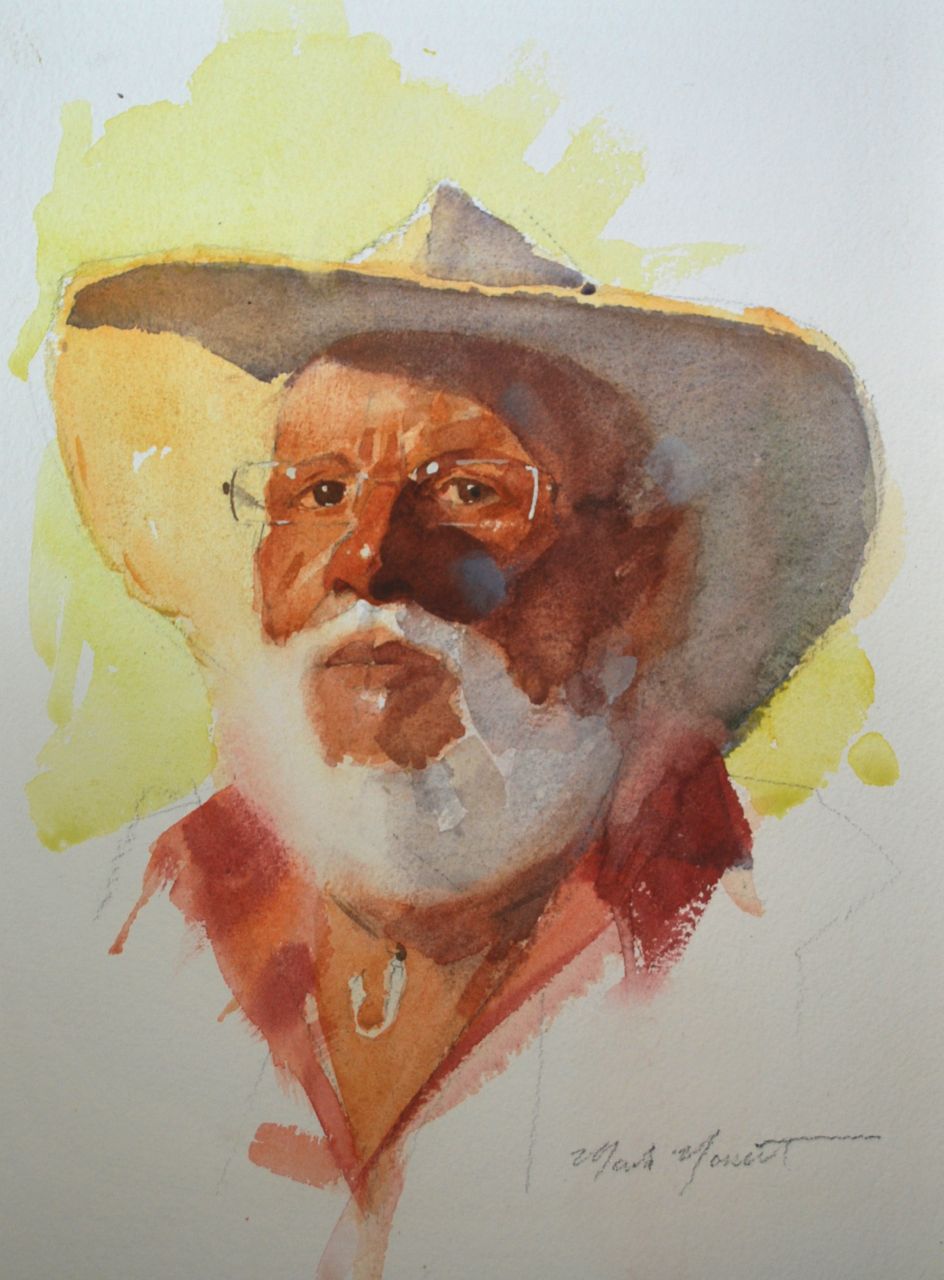 But if one wants a suggestive,  informal piece in somewhat short order, this is a good way to go.  There are certainly lovely  qualities that watercolor brings to the table, and I like to take a crack at it from time to time.  The great John Sargent's portrait heads in watercolor have always been an inspiration…even serious oil painters like them!   So despite my reservations,  beautiful things have been done in the right hands, and we can try to emulate them.
Anyway, this painting was completed over two separate evenings in  perhaps 4 hours;  the first two being devoted to working out the pencil  drawing as best as I could. So much hangs on the drawing being in place, especially with a watercolor portrait!  Everything else came together very gradually, which is what I prefer.  I'm not a great believer in quick production though it's fine if it looks that way.
It's painted on Arches #300 lb cold press, and measures 15 x 12 ". Watercolor, graphite, and opaque white.
Thanks for having a look, let me know if you agree or not with my assessment.