For artists who draw with a plumb line regularly, here's a nice addition to your box.
The tools of drawing are pretty simple, but over time have a way of becoming lifelong companions.  A well seasoned palette that fits the arm well, a mahlstick that's been with you for years…these small things count for something in the pleasure and challenges of our work.
I began using a plumb line years ago.  At that time it was a simple arrangement of a small lead fishing weight and some black thread.  I still have my original from back when and it works fine,  but after seeing students come up with some awful makeshift contrivances (when I wasn't looking!)  I decided to try and raise the bar for them.  This upgrade is simple to do and works well.
You'll need a few things first.
Brass lampshade finials.  Check your hardware store for these.
Strong black thread.  Black reads best in multiple situations, the thread I have is of a similar strength to that of dental floss.  Upholsterer's thread might be best.
Candle wax or paraffin. 
Electric drill and small bit (5/64th or smaller) and a vise or clamp.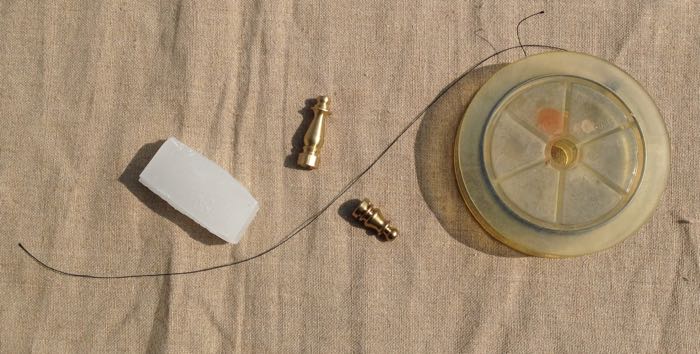 The brass finials are inexpensive and easily available, and also a perfect weight.
To begin you'll need to drill a small hole after securing the finial in a vice. Enter with the drill bit from the threaded side, and drill a clean bore all the way through.  Brass is soft and pretty easy to drill.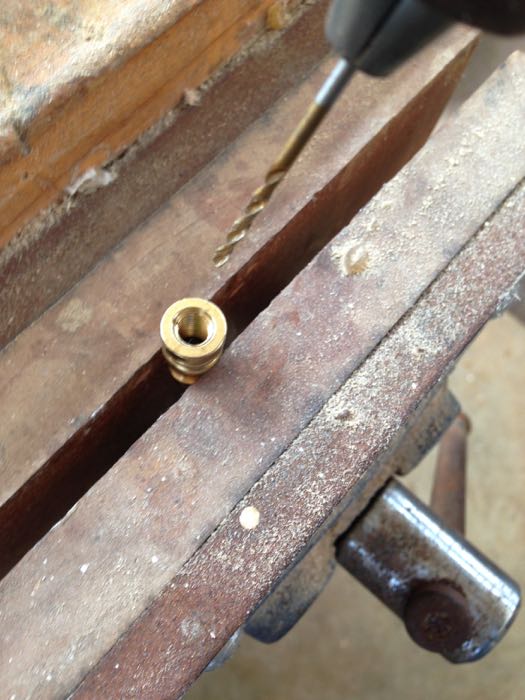 You should be shooting for holes like the ones below.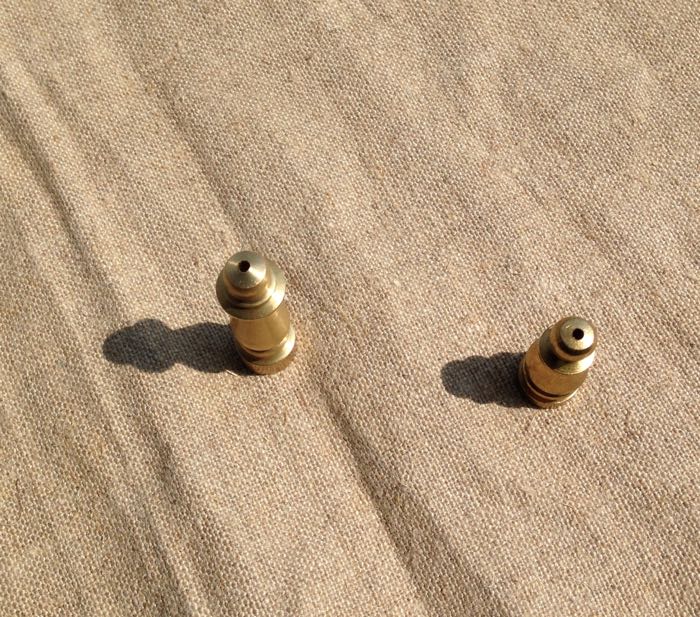 Next, take about 20″ of your sturdy black thread and tie up a big knot of some fashion that is larger than the hole you've drilled. Thread the other end through the exterior hole and back through the finial, pulling it until the knot is snug against the brass.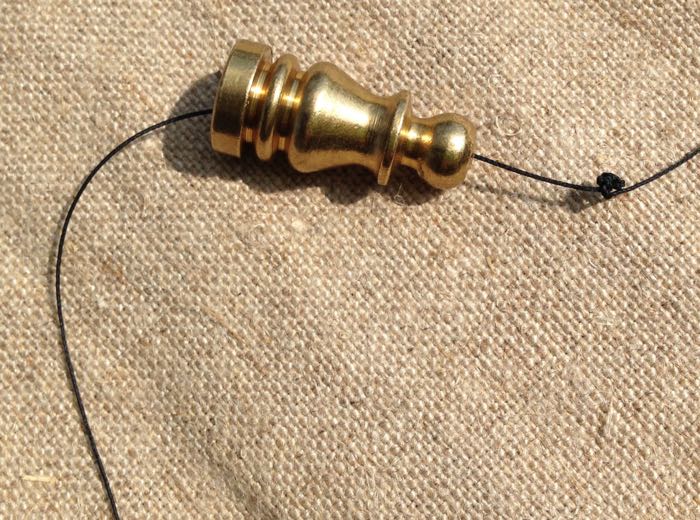 Next, pack or drip wax into the threaded end of the finial, adjusting the black thread so it is perfectly centered. There may be a better solution than wax, but it's usually handy and works.  Let me know if you have an improvement to offer.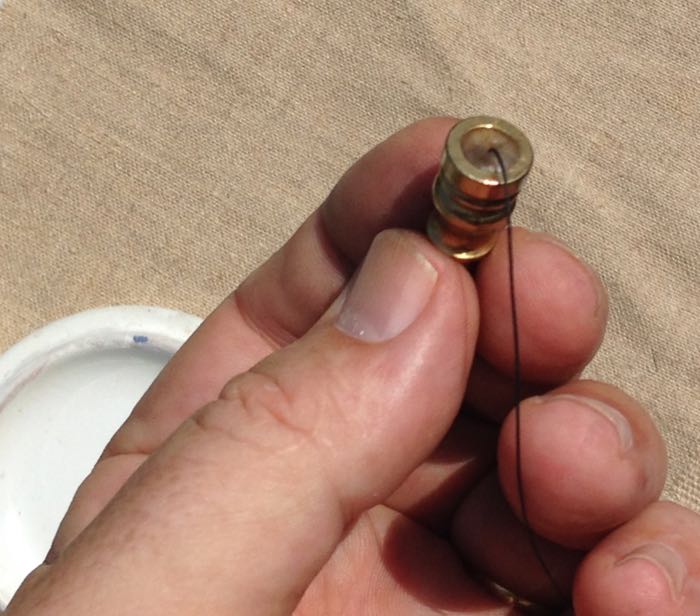 Trim and tie off the end…I find 18″ of thread to be more than enough, and it's better to be a bit long than too short. For storing, I just wind around the weight.
And now, you're ready to go.