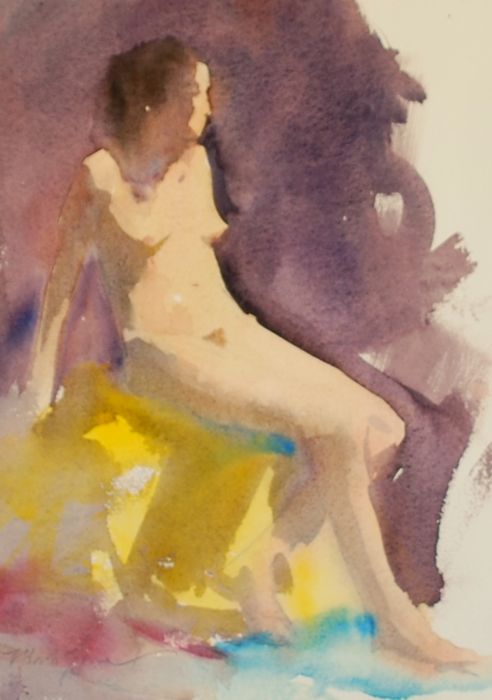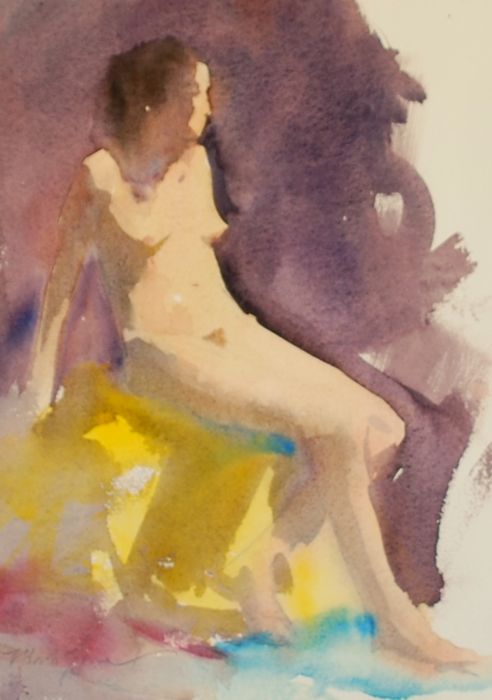 I love doing these small watercolor nudes from life. I find that when they work, they're evocative, accessible, and an appropriate flowering  of life drawing practice.
One big lesson from these paintings, and one that I'm taking to heart,  is that too much information kills mood.  The amount of information (details)  brought into the painting needs to serve the painting and not become the point of the painting. So in this instance the viewer's imagination gets to fill in the shorthand manner of the painting,  which is always a good thing
Color and Shapes
These small paintings are shape and color arrangements, and those need to observably exist in nature, on and around the model, for me to get what I'm after.  I've done some paintings from drawings after-the-fact, and they are sometimes successful.  But from life always is preferable because of the immediate interaction. I suppose the mild tension of in-the-moment work with the model before me contributes something special.
Either way, I'll be doing more.