When the opportunity arises, I've been working out some small figures in oil.  Done in two to three hours, my goal in these small paintings is to see how much value, color and shape alone can form the image.
Any thoughtful observer of artists sees that as an artist's abilities increase, they discard or reorganize much of the visual information present in their subject.  Beginners, by contrast, are troubled by seeing everything. They possess little ability to edit what nature visually presents them, or perhaps understand the value of it.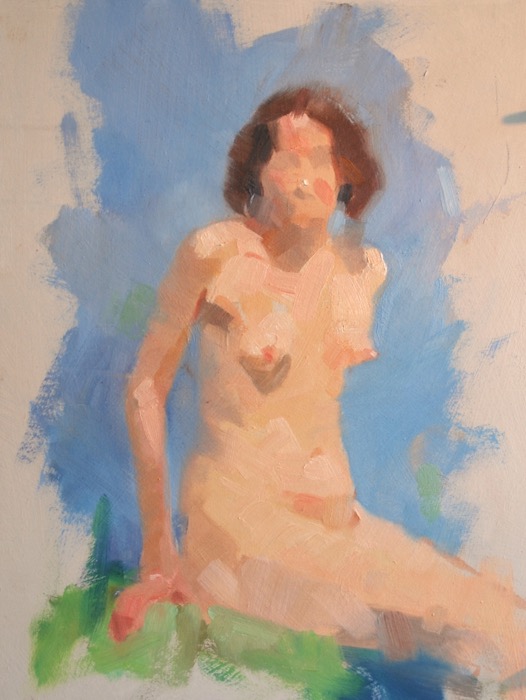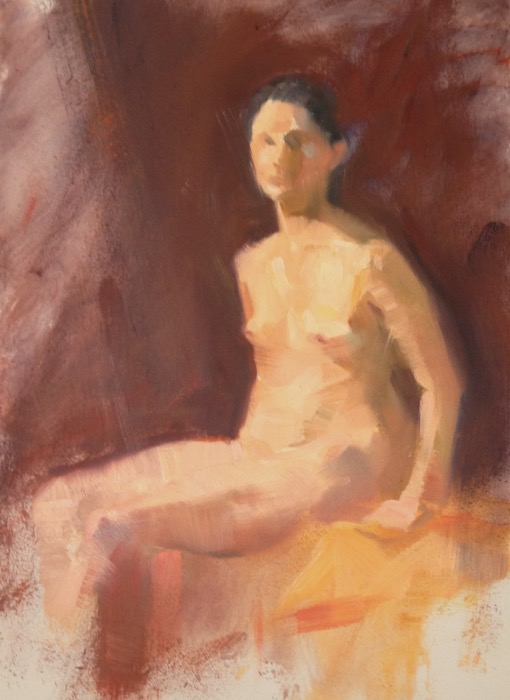 As I chip away at these small oils, my goal is to see how much I can suggest with each touch of the brush…creating a mosaic of tones and colors that my viewer assembles.
I find it a very refreshing and intriguing approach to the visual world. I will be pursuing this more.