I've just had the pleasure of completing this small  (10 x 8″) oil portrait from a model that has been sitting for the portrait class that I lead Tuesday evenings a The Honolulu Museum of Art School.
Noil is a rare find, he has a great look and focus, and maintains a pose with great accuracy.  At one sitting, (perhaps more than one, now that I think of it), he stayed in pose for the entire three hour session without a break.  Our kinda model!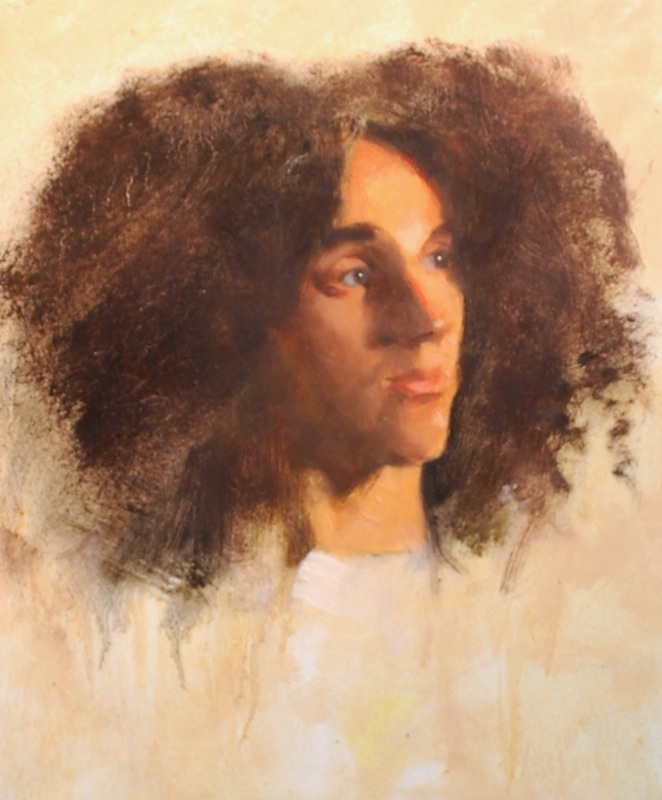 Anyway, I managed this small piece while teaching, and it's grown on me over time. There's a simple and direct "thing" it seems to possess.  "Noil" is painted on masonite primed with Gamblin oil primer.