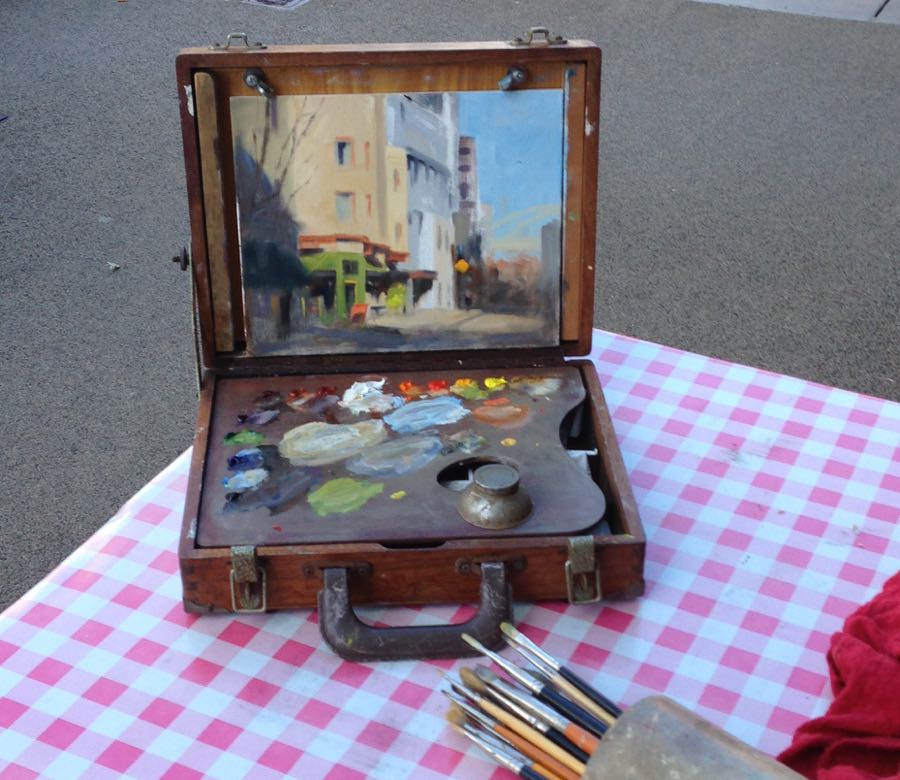 This month I had the opportunity to get to the mainland, primarily on a family visit to Portland, Oregon. While there I spent a gloriously cold morning with my beloved eight by ten inch pochade box painting a street scene from my old stomping grounds in Portland's Southwest side.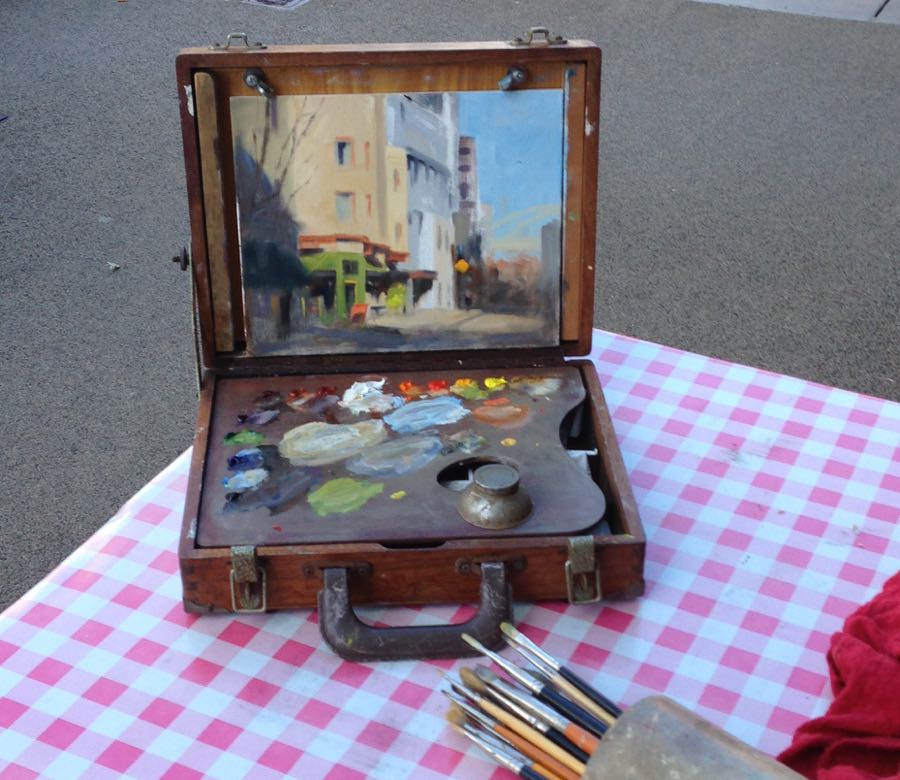 It's a special thing to be back in a place that holds so much that is terribly dear to me, but that has also changed tremendously.
While working out the painting, I was happy to meet a number of very nice and very encouraging passers-by. That was a plus, because I didn't know what working on the streets would be like anymore. And, of course, the more time I spent my considering my surroundings, the more it became an indicator of how much both Portland and I have changed since my leaving in 1985.
Purposeful Painting
Somehow, when you're painting  something you know and care for, the work just goes better. You don't have to dig up a rationale for choices, or to dwell on how it might be received. You're invested…it's got a built-in purpose, a token of gratitude and affection.  I hope that reads in the final work.
Here it is…not signed yet.