I had a pair of beautiful afternoons to draw and then paint this 1/4 sheet watercolor at Eternity Beach, more properly known as Halona Cove, last month.  It's a favorite subject of mine and one that I return to whenever I can.
You never can tell what sort of activity that the ocean will serve up…wind and waves vary here from one extreme to the other.  I find that it's best to get the composition drawn on one day and return for the painting on another, which is what I managed to do on this occasion.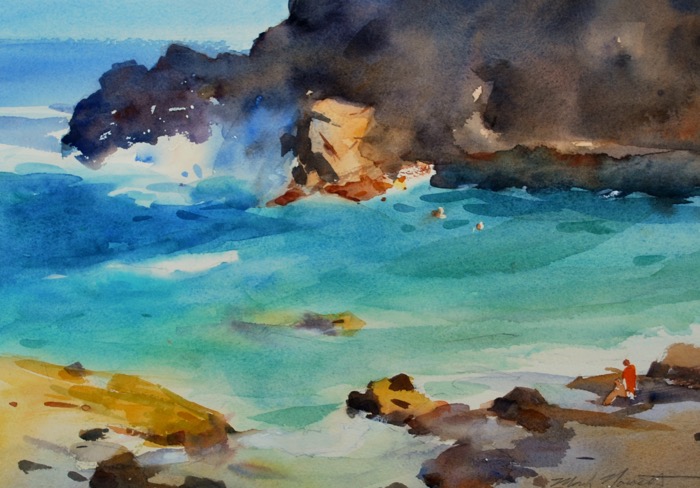 I was joined on the second day's outing by my very good friend John Yamashige, who introduced me to his pal Ann Cecil, a respected local photographer.  I chipped away at the painting while Ann explored the cove, and John and I had one of our wonderful visits. Afterwards the three of us had a chance to sit and visit together as the late afternoon progressed into a cooler time of day.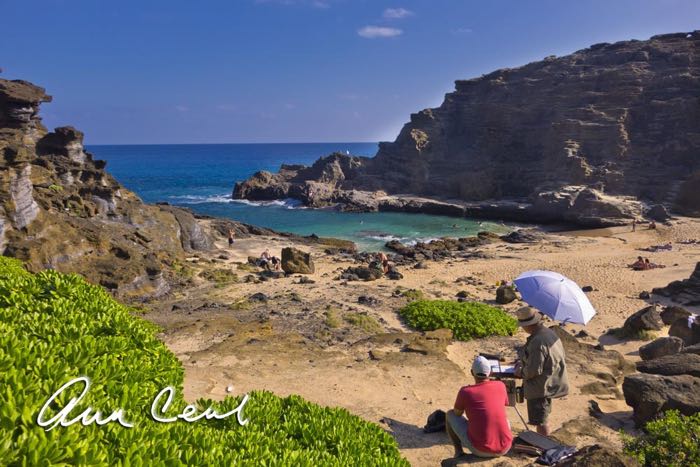 Ann was kind enough to shoot some pics of John and myself, so here's my favorite.  Thanks Ann!