The completion and framing of this piece was completed in time for entry into the Pastel Artist's of Hawai'i Annual Open Show, where I was pleased to find that it had been awarded 2nd place.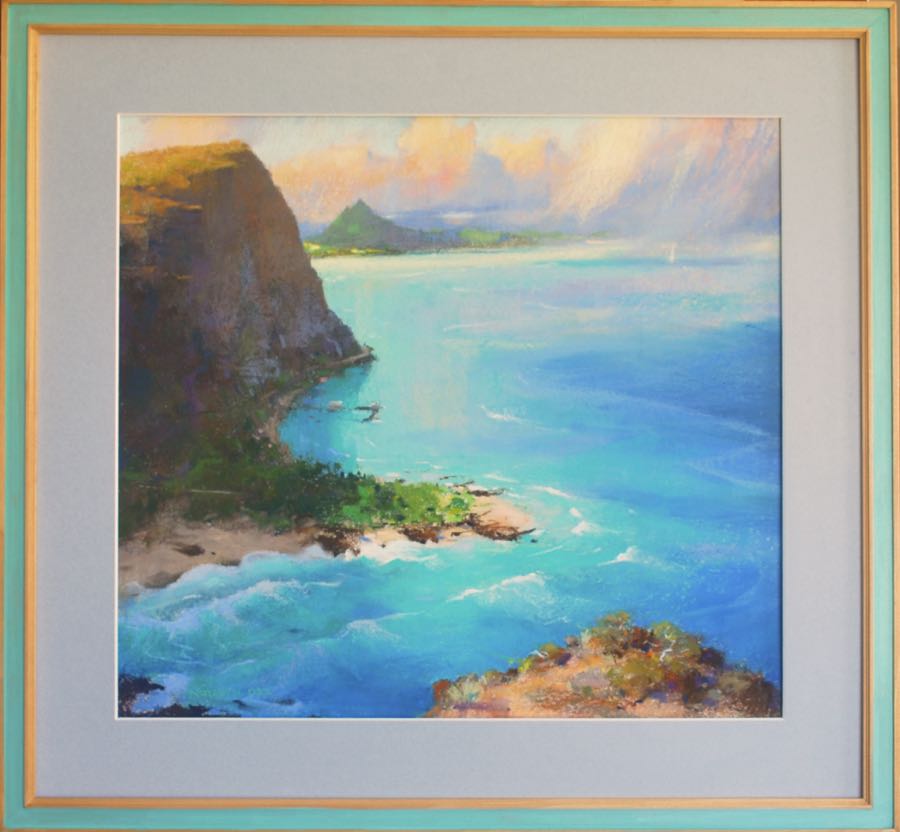 The development of the painting has been featured a bit in prior posts, but suffice it to say that the genesis of the painting is from a hike with a sketchbook and my smallest pastel set. I like the idea of that, really. It's the approach that I have hoped to move towards, and now I have a growing track record of studio pieces done from such plein-air sketches that have worked out.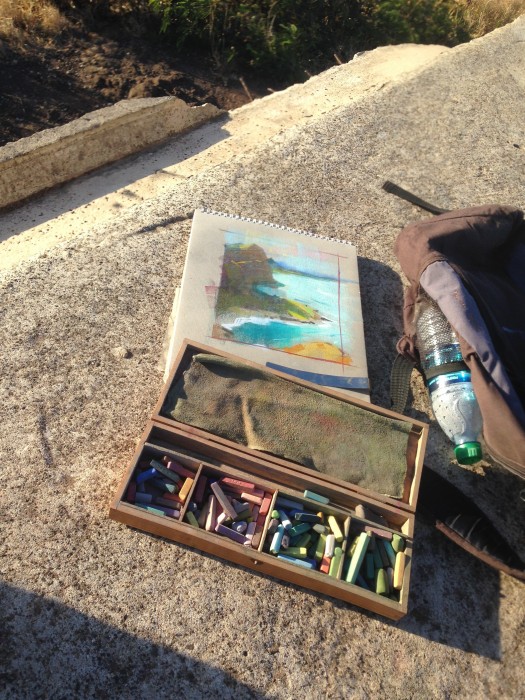 So, I'll continue to move forward with the idea that I can make small visual events, like the sketch above, into more fully satisfying paintings that allow for more imagination and personality.  For a painter, this is real progress.
The framed painting is available for purchase on this website .